Company Profile
Commercial & Investment Realtors
DK Realty Partners staff of proven real estate professionals understands the real estate market on a national scope, enabling our company to design and implement the right merchandising programs that culminate in exciting, successful real estate transactions. In the fiercely competitive business world, it's often difficult to separate those who merely get the job done from those who decisively achieve your goals. At DK Realty Partners, we are committed to providing our clients with superior service that consistently exceeds what the competition offers. Let us show you how our services will have a positive impact on your net worth.
Services
More about DK Realty
Featured Property
The Featured Property is updated weekly, please check back often.
LAND FOR SALE
OVER 3 ACRES WITH
MANY PERMITTED USES
Mundelein, IL (Lake County)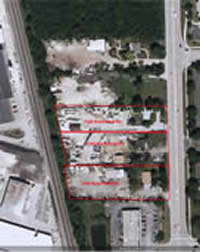 Zoned C-3, Commercial District

Highly visible location at Rt. 60 & Butterfield

Daily Traffic Count: Approx. 25,000 vehicles
CONTACT:
Paul G. Demik
(847) 397-8900 x217