Buyer Representation
Don't just look at what is on the market and hope to get a good buy
Finding good real estate investments can be a daunting task. You can't just look at what is on the market and hope to get a good buy. When you engage DK Realty Partners, we work with you to define your goals, select appropriate property type(s), conduct an analysis of properties currently listed for sale, find properties not on the market, gather data about the prospective investments (and their environs) and put that data into a presentation that you (and your lender) will appreciate. You can then select which possibilities to pursue at which time we will go to work for you negotiating the best acquisition on your behalf.
---
Contact us for more information on Buyer Representation
Featured Property
The Featured Property is updated weekly, please check back often.
LAND FOR SALE
OVER 3 ACRES WITH
MANY PERMITTED USES
Mundelein, IL (Lake County)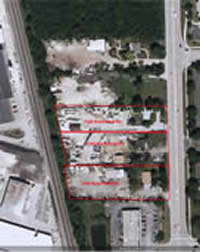 Zoned C-3, Commercial District

Highly visible location at Rt. 60 & Butterfield

Daily Traffic Count: Approx. 25,000 vehicles
CONTACT:
Paul G. Demik
(847) 397-8900 x217